Academy of Sciences of the Czech Republic is the main supporter. The GAP2017 has became a part of the activity Strategy AV21 - FOOD FOR FUTURE, that promotes excellent research.
The primary mission of the CAS and its institutes is to conduct basic research in a broad spectrum of the natural, technical and social sciences and the humanities. This research, whether highly specialised or interdisciplinary in nature, aims to advance developments in scientific knowledge at the international level, while also taking into account the specific needs of both Czech society and national culture. Scientists of the Academy institutes also participate in education, particularly through doctoral study programmes for young researchers and by teaching at universities as well. The Academy also fosters collaboration with applied research and industry. The integration of Czech science into the international context is being promoted by means of numerous joint international research projects and through the exchange of scientists with counterpart institutions abroad.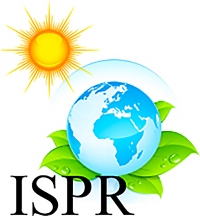 The International Society of Photosynthesis Research (ISPR) celebrates its 20th Anniversary in summer of 2015. The Society was founded August 22, 1995 by ratification of its Constitution at the Xth International Photosynthesis Congress in Montpellier, France. The purposes of ISPR are to:
encourage the growth and to promote the development of photosynthesis as a pure and applied science
to facilitate publication of research in photosynthesis
to sponsor the organization of a triennial International Congress on Photosynthesis
to promote international cooperation in photosynthesis research and education
ISPR membership spans six continents and our members work across academia, education and training, as well as in government, industrial and commercial research environments. The Society plays a key role in uniting the photosynthesis research community internationally. Membership of ISPR is open to those concerned with all aspects (molecular, genetic, cellular and organismal) of the biochemistry, biophysics and physiology of photosynthesis in plants in agriculture and forestry, natural ecosystems and the marine and global environment.

The Operational Program Research and Development for Innovation is one of the major operational programs that contributes to strengthening the growth of the state's competitiveness and the orientation to the knowledge economy.
The program supported the establishment of the Algatech Center through the implementation of the project called Center of Algae Biotechnology Třeboň (Algatech), Reg. No.: CZ.1.05/2.1.00/03.0110, Priority Axis 2 - Regional R & D Center. Phe project was realised between years 2011 - 2014. The vhole budegedy was 133 220 578 CZK (113 237 491,30 CZK from the ERDF and 19 983 086,70 CZK from the national budget).