Social programme

Welcome Reception – Sunday 20th August
A welcome reception will take place after the Opening confernece. This event is free to all participants.


Day off - Sunday 27th August
Three excursions are prepared for the 10th GAP Meeting participants in Třeboň.
Excursion option 1
Participants interested in cultural and architectural heritage will surely enjoy a daytrip to the jewel among bohemian medieval towns, the town of Český Krumlov, which is on the list of the UNESCO World Cultural Heritage. Český Krumlov was etsablished in 1302 as a seat of the House of Rosenbergs, (also owners of Třeboň). Their rule in the town lasted until 1602, when they moved to Třeboň. The town combines gothic, renaissance and baroque styles, Austrian, Bavarian and even Italian influences are visible in the town, castle and gardens. The castle is the second largest in the Czech republic after Prague. A reconstructed revolving baroque theatre is a part of the castle. The picturesque medieval town centre offers lot of shops, inns, coffee shops, exhibitions and galleries.
We will enjoy guided tour to the castle and baroque theatre and free time in the historical town center.
Excursion option 2
Those interested in water sports and activities may enjoy guided rafting on Vltava River through the historical and beautiful center of Český Krumlov (listed on UNESCO World Cultural Heritage) and continue to Zlatá Koruna. The whole journey will take 4 - 6 hours of easy paddling with some nice weirs for moments of excitment. The whole trip is very easy even for inexperienced paddlers. Just bring one extra sport wear (T-shirt, shorts, anorak, sandals). Raft boat, paddles, life jacket are provided. Every crew will have professional guide (steerer). Just remember, you may become wet.
Excursion option 3
Those interested in beauties of nature/natural history may enjoy a guided tour in the UNESCO Biosphere reserve and Protected Landscape Area "Třeboňsko" where nature has met with the construction of lakes and wetlands for over 500 years. We will visit the largest historical fishpond in Europe (500 ha, 1200 ha during flood), the "Wet meadows of Třeboň", excavated peat bogs with slow 200 years long natural regeneration, water and fishponds network and other important sites to understand this unique coexistence of Man and nature in Man Made Landscape of Třeboňsko.

In the afternoon, all excursion participants join together and will tour Třeboň brewery and taste different types of local beer.
Český Krumlov
Rafting on Vltava river
Peat bog in Třeboňsko biosphere reserve
Třeboň´s brewery
Farewall party
A farewell party will take place in the hotel Svět. This event is free to all participants.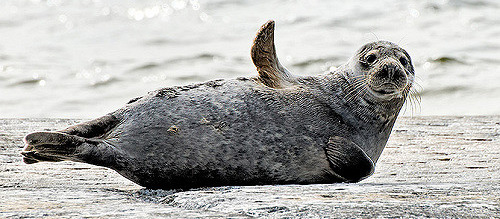 Photos on this page: High Contrast (Wikimedia.org), Dingoa (Wikimedia.org), Cheva (Wikimedia.org), Niklas Sjöblom (Flickr.com), Jan Ševčík.